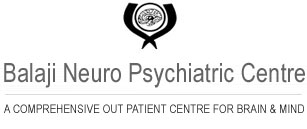 Social
Responsibility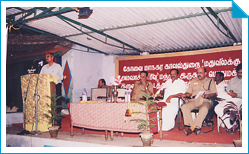 As a noble Physician and a renowned Psychiatrist for more than two decades, apart and through his professional life, has helped and motivated a lot of people. The penchant towards social upliftment and welfare could be possible without his better half, wife Dr. Radhika, who himself a medical officer at Coimbatore Corporation has equally empathetic and always prioritized the welfare measures.


He worked and associated with governing and statutory bodies for the betterment of prisoners, improving the lives of deprived women and children.
He has worked with the 'Women Help Line' and has been a member with 'District Advisory Committee' to counsel and prevent the crime against women.
Honorary consultant at AUM YOGA Therapy Research Institute, Coimbatore
Visiting lecturer on 'Student Behavioural Attitudes' at JANSON Business School, Coimbatore
Consultant on 'Stress Management' for the people at Coimbatore Bar Association and Conservator of forests.
An example for shear philanthropic activity, has adopted a primary school in Coimbatore to support the needy students of schools by providing them all the requirements of schooling and education along with the financial help.
Quick Links