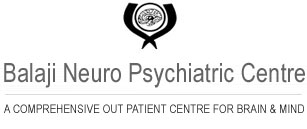 Doctors
Dr. MANIVASAKAN M.D, DCH, D.M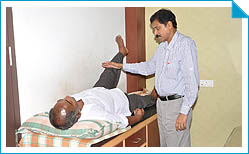 Dr. MANIVASAKAN, a Consultant Neurologist, who heads the department at BNPC has a long academic excellence to his credit. He started his career in the year 1987 when he completed his MBBS at Madurai Medical College. Later, he pursued his DCH, MD (Paediatrics Neurology) and DM (Neurology) at Madurai Medical College in the year's spanning over 1991 to 1997 respectively. He has specialized in child neurology.

He took up his teaching profession along with his career as a Physician. He had worked as an assistant professor in the department of neurology at CMC (Coimbatore Medical College) for over 10 years. Now, apart from being the senior medical practitioner at BNPC, he is also a visiting consultant at MANSHONIC hospital and at KG hospital, where he takes care of critically ill patients.

As a person who works for 12 hours a day, attends to every possible emergency call. And as he aims at the complete betterment of his patients he suggests the necessary psychiatric assistance with the colleague Dr. MONY, the Consultant Psychiatrist; since most of the neurological patients suffer from psychiatric disorders too. Along with him, his wife Mrs. SATHYABAMA MANIVASAKAN, ENT Specialist is also a resourceful and dedicated doctor.

He extends his helping hands towards many schools; old age homes and retard help centres.
Quick Links