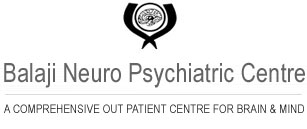 Doctors
Dr. N.S. MONY, M.D, FIPS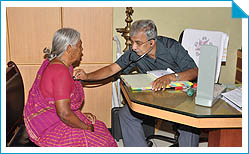 'They alone live who live for others, the rest are more dead than alive.- Swami Vivekanada

Dr. N.S. MONY, a Consultant Psychiatrist who heads the Psychiatry department at BNPC, has a long practicing stint in Coimbatore for the past 30 years. He hailed from a middle class background in Nagercoil and under the difficult times surrounding the family added with absence (demise) of father at the earlier age and was brought up by his caring mother physically and morally, where she underwent a lot to provide the requirements of education.

He successfully emerged has a meritorious Physician with his MBBS in 1984 from Coimbatore Medical College. He further took Psychiatry as his specialization in post graduation MD in 1992 from Madurai Rajaji Medical College and continued his journey with laurels. Apart from his professional practice has involved himself and volunteered actively in many awareness campaigns along with social service activities.

With his long stint of practicing expertise and having an opportunity to interact with different section of the society especially women, being a weaker gender are subjected to innumerable social evils and problems. This mental attitude triggered to dedicate ourselves to create a tranquil society.

As a doctor, firmly believes that determination will succeed in providing upliftment to womankind. There is no greater religion than service to humanity.
Associated Role
Panel Member (Aircraft Hijack) for Aerodrome Committee at Coimbatore International Airport, Coimbatore
Member, Anti Ragging Committee at Coimbatore Medical College & Hospital, Coimbatore
Formerly Assistant Surgeon, Tamilnadu Medical Services
Resource Person, Avinashilingam Jan Shikshan Sansthan (Life Enrichment Education) sponsored by Union HRD Ministry
Non Official Member - District Advisory Committee on Crime Against women
Member Psychiatrist, Women Helpline, Women Police station Coimbatore City
Member- District level monitoring committee- Cable Television Channels, Coimbatore District
Past Executive committee Member, Indian Psychiatric Society Tamilnadu Branch
Board of Trustee, Member Kongu Nadu Mananala Arakattalai, Coimbatore
Pledge
Now, with so many things going wrong around us, we cannot rest and instead of blaming, we want to work for those deprived people and show them the better half of the life and make their life happier and fruitful. Let's make the earth a happier place to live for us and forever
Quick Links